Edinburgh named one of Europe's best served airports
24.08.2015
Edinburgh has been named as one of the most well-connected cities by low-cost airlines in Europe, while the UK has been named the best-served country.
Travel search engine Gopili analysed the routes of the 12 major low-cost European airlines, and counted how many locations are on offer from each city and country.
The UK was named the best connected country with 935 routes, followed by Spain with 837 and Germany with 578. At the bottom of the table, Malta has 41 destinations while Austria has 38.
In terms of cities, London came out on top with 217 destinations, followed by Paris and Barcelona which both have 160.
Edinburgh was named joint 14th on the list, and also the best in Scotland, with 86 routes – a higher result than other capitals including Berlin, Madrid, Stockholm and Geneva.
The research also found that the low-cost airlines have the highest presence in the "European Megaloposis" – the stretch from Manchester to Milan. It also found a significant gap between the different regions of the Mediterranean coast – while Spain and Italy are well-served, France is less so, with even fewer destinations available in Albania, Greece and Turkey.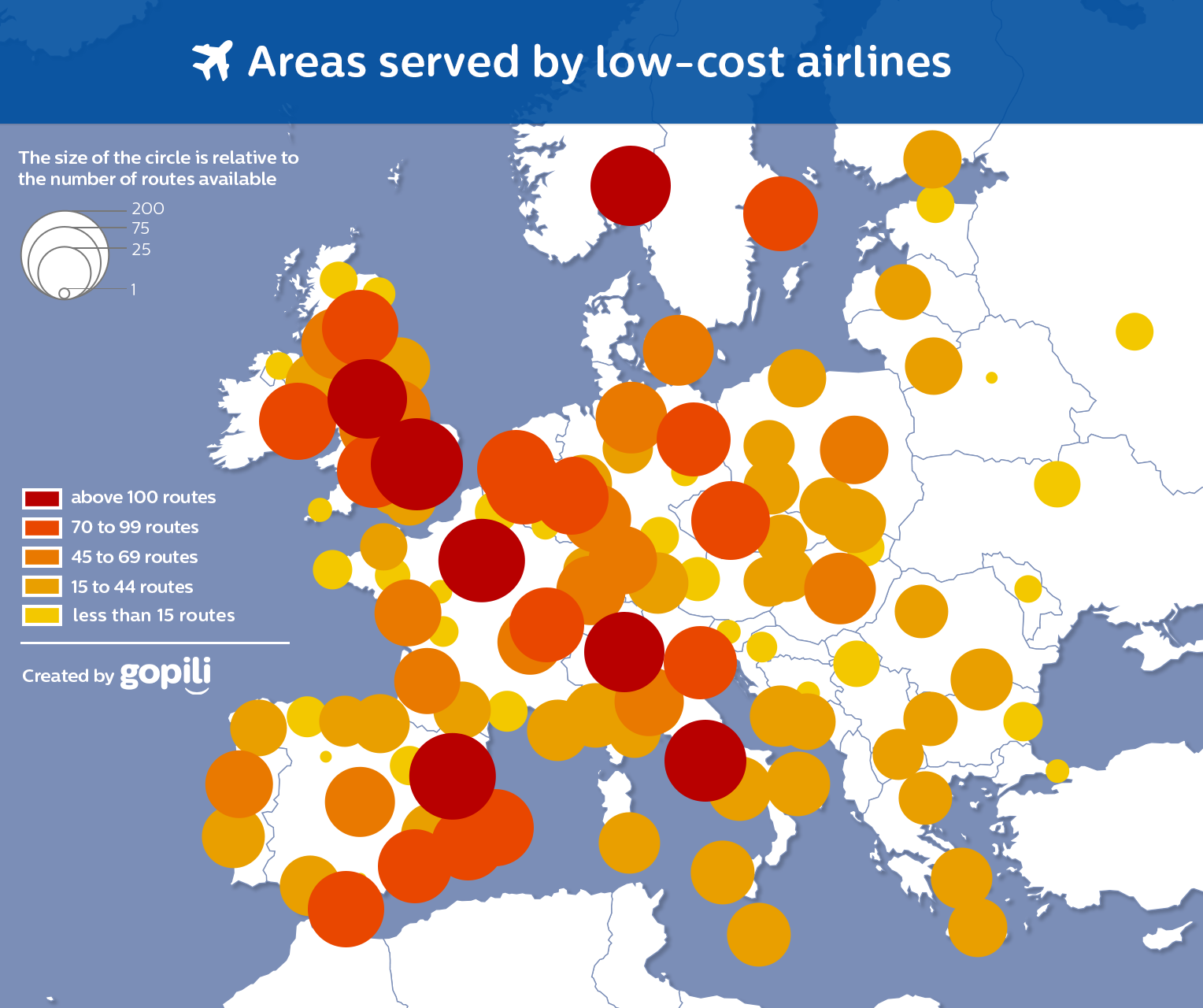 Comments